About LUG HackaJam 2013
What?
You have 12 hours to create an awesome video game.
One rule: Your game must last only 30 seconds!
Ranked by panel of judges, your game will be put to the test! ;-)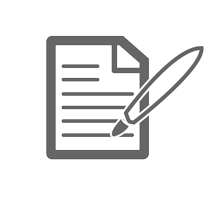 Sound Interesting? Register here!: http://goo.gl/ZDiUXW
When & Where?
View Larger Map
The HackaJam will take place on Saturday, November 23, 2013 from 10AM to 10PM in the Science & Engineering Laboratories East (SELE) 2260.
The event will be located at 950 South Halsted Street, Chicago, IL 60607. (The building on the corner of Taylor & Halsted Street.)
For directions to our location from any classroom on east campus, please use the UMPF.
Prizes?
You may be wondering by now, what can I win?
Well.... We don't want it to be too easy to figure out. You'll find hints of the prizes around the website. Start Searchin'!
Who is LUG/SIG GAME?
The Linux Users Group(LUG) is a student organization at the University of Illinois at Chicago(UIC). LUG is filled with individuals interested in linux, unix, and byproducts.
SIG Game is a Special Interest Group(SIG) under the Association for Computing Machinery(ACM) at UIC. They primarily focus on making video games with tools such as Unity and OpenGL(C++).
---